PMU 7 is the current version of PMU. It has been stated as being the final version of PMU. PMU 7 was released on September of 2010.
The rules and downloads can be found at www.pmuniverse.net
When released, PMU had one region: Exbel. It also had four dungeons: Marowak Dojo, Tiny Grotto, Seaside Cavern, and one other dungeon.
It currently has four regions: Exbel, Winden, Tanren, and Archford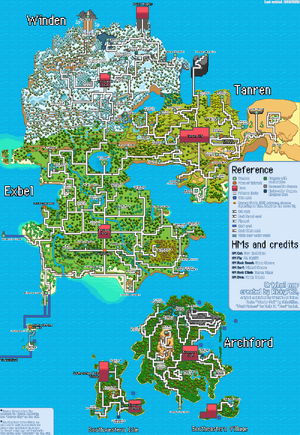 Trending pages
All items (443)
A
B
C
D
E
F
G
H
I
J
K
L
M